Why Hiring Interior Designer Is A Must?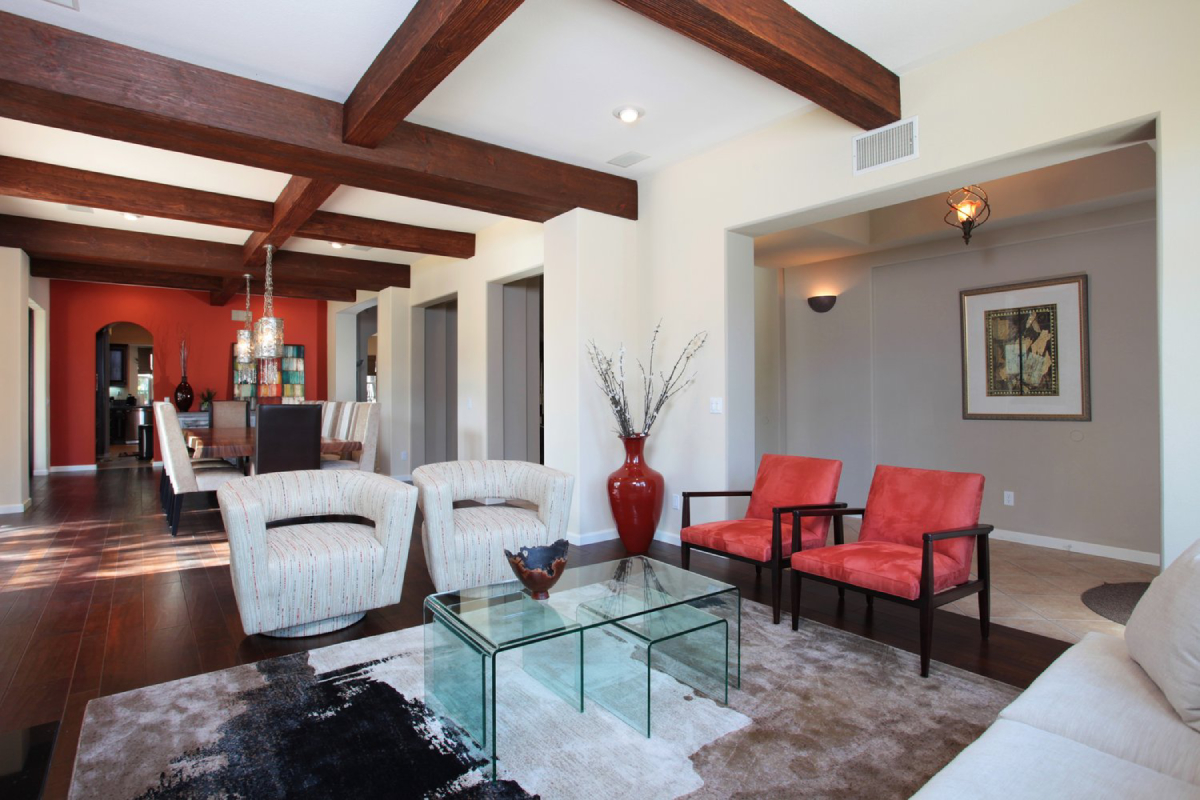 If you are thinking to renovate your home, you might have probably thought about whether to hire an interior designer or not? If that is the scenario, you would have surely researched the pros and cons before taking the decision. So, why should you think of hiring an interior designer for the job?
Thinks Out Of The Box

Interior designers are experts that are taught to think outside the box. They make use of their objectivity, creativity, resources, training, and talent to endow an unique design aesthetic to every project.

Interior designers are able to notice the whole picture that the clients many times cannot. They will come up with ideas that you wouldn't generally think of, no matter how many blogs you surf.

A designer can make a space for you, which is not only aesthetically lovely but also extremely functional for the way family lives in the space. Most necessarily, the interior designer will take your lifestyle into consideration and come up with a unique solution that focuses on all of the details, big and small, to assist you in avoiding expensive mistakes.

Can Save Your Money

An interior designer's years of practices state that they have experienced almost all the renovation mistakes and figured out the most appropriate way to save their client's money. This might sound illogical, but spending the money to hire an interior designer can assist in avoiding costly mistakes.

Many people can afford to buy a sofa or chair that looks extraordinary in the store, but was completely out of proportion when they got it home.

A designer assists to avoid mistakes and will take the design of your home to another level. It hardly matters whether you are on a tight budget or have a large budget; an interior designer knows how to attain the best value for you.

Their years of experience will assist in avoiding you to pay too much for something, spending money on vendors that are not even qualified for the job, booking the wrong sized item or one that might not fit the design aesthetics.

Can Save Time

As it is an interior designer's job to ensure that the client's project is on budget and on time, this will save the person's time. The designers will be spending the time exploring so that their respective clients don't have to.

Interior Designers knows exactly where to go for materials, whom to contact to finish the work, what is the accurate questions to ask contractors and where to push the boundaries of the design project. They can predict any obstacles that might come up as they are used to working with electricians, contractors, and inspectors to get the job completed.

Has Many Resources & Contacts

Interior Designers do encompass right resources; home improvement industry contacts as well as has dealings with vendors that are unavailable to the general public. They have years of experience with them and have made reliable connections and relationships that you can instantly take advantage of.

Interior Designers will appropriately simplify the process of getting reliable contractors that you can trust, and also getting access to merchandise, fixtures, furnishings, and fabrics that are not available to the common public. This means that the individual will save time as well as money, and have a better chance of getting the best design solution.

Interior design is a talent as well as an art. It needs proper training and experience. Though anyone can save money by doing it on their own, hiring an interior designer is the perfect option to develop the space and the quality of life in the house.